Latitude is Going Back to School to Grow!
Tue, 15 Mar 2016
`
Thanks to the University of Iowa for a great write-up on our partnership with the entrepreneurial class on a market study project.
A group of students recently focused on Latitude, Iowa for a class marketing project. The entrepreneurial class through the University of Iowa's John Pappajohn Entrepreneurial Center and Institute for International Business performed a market study focused on the potential for an Iowa-based sign company to expand into the Middle East markets.
As a leader in the architectural signage market throughout the United States, Latitude also has an international reach with global partners in 35 companies. Besides Latitude, Iowa, the UI Fall semester class focused on several other businesses, including Happy Joe's Pizza (Bettendorf), Higher Learning Technologies, and Cardiostrong (both of Iowa City).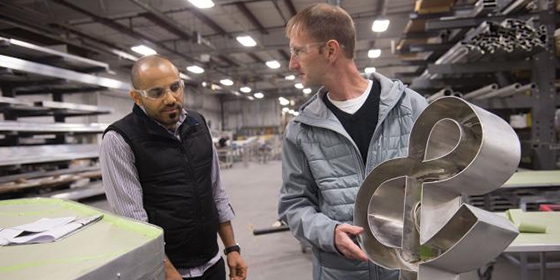 Like what you see?
Get more ideas, design, and inspiration delivered to your inbox on a monthly basis. Sign up for our email, we won't waste your time!