Digital Environmental and Wall Graphic Signs for Interior Branding
Tue, 22 Nov 2016
`
Interior design and branding are key drivers in the expanding use of large-format environmental graphics. When wall surfaces are changed into a floor-to-ceiling impression, the entire user experience is transformed.
These moments of engagement between visitors and the environment you create, bring emotions and memories that craft an impression. Graphics help enforce not just a brand, but the image of the brand – that positive first impression, a sense of calm, or a feeling of energy. Decorating a children's area with bright and playful imagery projects a welcoming environment. Super graphics of a mining operation highlights the work behind the final product that is produced.
Why and Where to Use Large Format Wall Graphics
Environmental graphics are most commonly appearing in the form of a decorative wall or an art piece. These are part of the interior design of a facility and often included as an architectural element. While wall graphics can be a bold statement, not all are intended to be "attention grabbers."
Unique Challenges of Printed Signage

Start with a wall and an idea, and then work through the details. The first factor is the quality of the artwork. "Super" graphics require high-resolution artwork. The image resolution may look great as an 8-1/2" x 11 framed picture, but expanding that to a 7 ft. wall results in a fuzzy photo.
For a successful installation, the wall surface will determine the necessary product. There are 3M films and wraps for almost every wall, including highly-textured surfaces and masonry. Over-laminate options add an additional level of protection from cleaning and fading, and can add a gloss or matte finish.
Branding, identity and impressions are playing a major role in architectural spaces and can be blended into almost any space through the use of environmental graphics.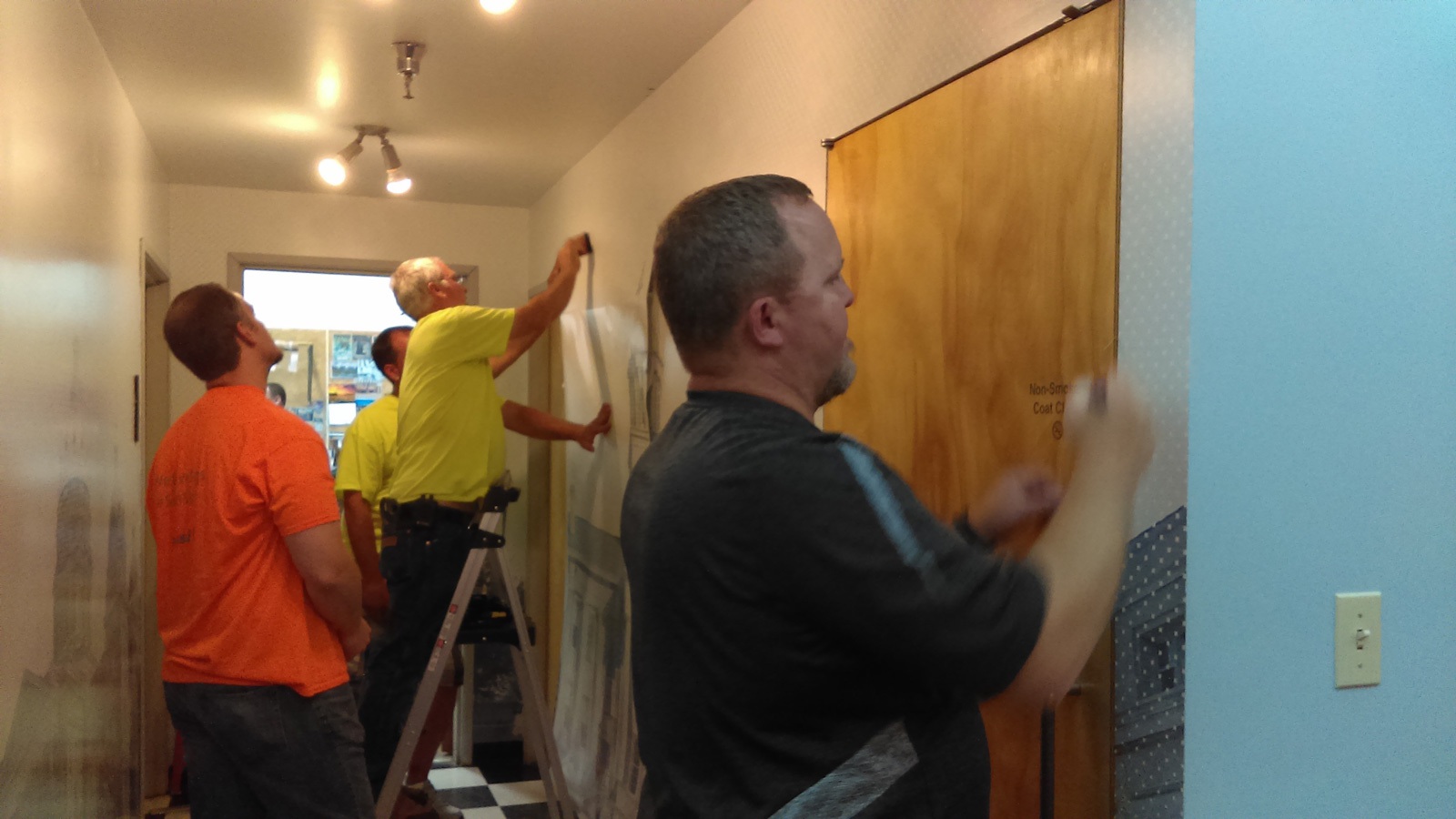 Installers training – Even seasoned installers can learn new tips and tricks
Looking for Inspiration?
Like what you see?
Get more ideas, design, and inspiration delivered to your inbox on a monthly basis. Sign up for our email, we won't waste your time!