She's Baaaaack! Rebecca Kleine Re-Joins Omaha Signage Experts
November 2022
`
Our Omaha office is thrilled to announce the return of Rebecca Kleine
Bringing New Experiences Home to Apply to Signage
Rebecca Kleine returns to the Omaha office with new insights to serve clients.
Some say you can't come home again, but that's certainly not the case for Rebecca Kleine, Business Development Manager in the Omaha office. She has returned to our sign team to serve clients in Nebraska and Western Iowa. "It's like coming home," says Kleine.
Previously Kleine worked with clients to produce distinctive architectural signage solutions in the Omaha area for over 12 years before taking roles with engineering and architectural firms. "Having exposure to so many diverse projects really broadened my experience and helped me develop strategies that will better serve my clients," Kleine says. "It's exciting to reconnect with clients and friends I worked with years ago and learn how their businesses have changed over time. Similarly, I love sharing with them the strides in our design-build signage services that will take their projects to the next level."
Kleine believes having comprehensive design services and industry-leading technology differentiates our group from other architectural signage companies. "There are smart processes in place here that make designing, producing, and installing signage more efficient for our clients," Kleine says. "I am personally committed to clear and consistent communication. Clear communication throughout a project is critical to a successful outcome."
Along with developing new strategies for client success throughout her career, Kleine also found a passion for leading non-profit organizations. She currently serves on the board for Kids Can Community Center in Omaha. Kleine is also a founding member of the Women in Healthcare newly-formed Nebraska/Iowa Chapter.

We're excited to have Rebecca and her enthusiasm for design, client-first mentality, and experience back at our signage family. When the position re-opened I knew she would be a great fit, her marketplace prowess coupled with positive client experiences are second to none.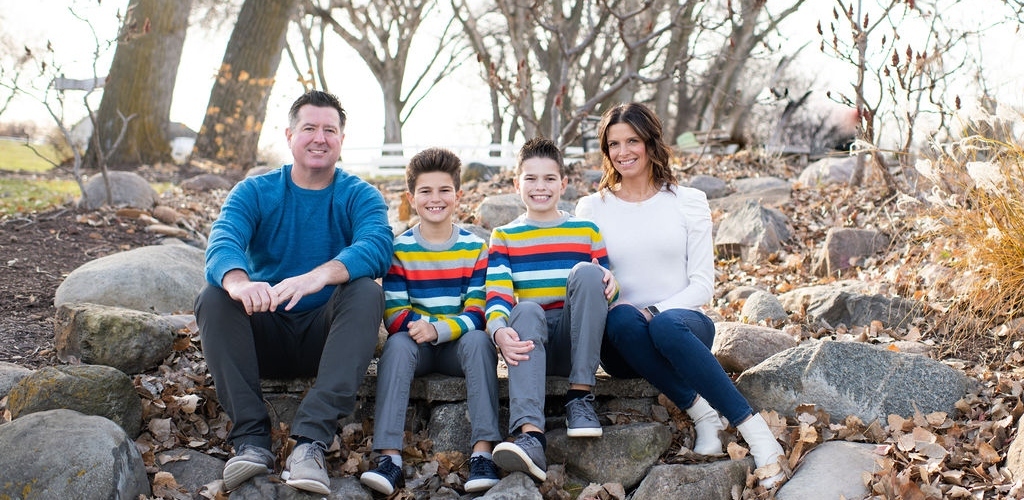 Not Just Signage, A Master Coordinator of All
In addition to her many career and community accomplishments, if you asked Rebecca what is her most important role, she would say it's being a mom. She and her husband, Don, have two young sons, ages 9 and 11. Her boys keep her jumping from activity to activity with weekends spent at basketball tournaments and baseball games. "I'm soaking up as much time as I can with them before they think they're too cool to hang out with their parents," Kleine says.

Coordinating her kids' sports schedule is almost as complex as managing the ever-changing aspects of an architectural signage project. But with smart strategies in place and clear communication, Kleine is a master of it all.
To learn how she can help you create a wow-factor with your next architectural signage project, reach out to Rebecca Kleine.
Like what you see?
Get more ideas, design, and inspiration delivered to your inbox on a monthly basis. Sign up for our email, we won't waste your time!