It's the heart and soul of our sign business.
It's where we started and still live today. It gives aid to those who need and is open to a caring touch. It can live inside or outside and can even glow in the dark if needed!
What is this magical beast we're teasing about? Keep reading…
A Caring Touch With Tactile and Braille
Not everyone who is blind was born that way, and fewer than 10% of blind Americans can read Braille. Many people lose their sight when they are older and may never learn Braille, but they know how to recognize letters by their shape. For these people, the transition of learning to read tactile letters on a sign, is much easier than learning the new coding of Braille. Therefore BOTH tactile and Braille are key elements of accessible signage.
The Americans with Disabilities Act (ADA) looks at the readability of signs from two perspectives: those who are blind and those with limited visual abilities. Tactile text with Braille is there to assist those who are "touch" readers. For those with limited or reduced sight abilities, we go to the next question.
Still interested? Here's 12 things you probably didn't know about braille.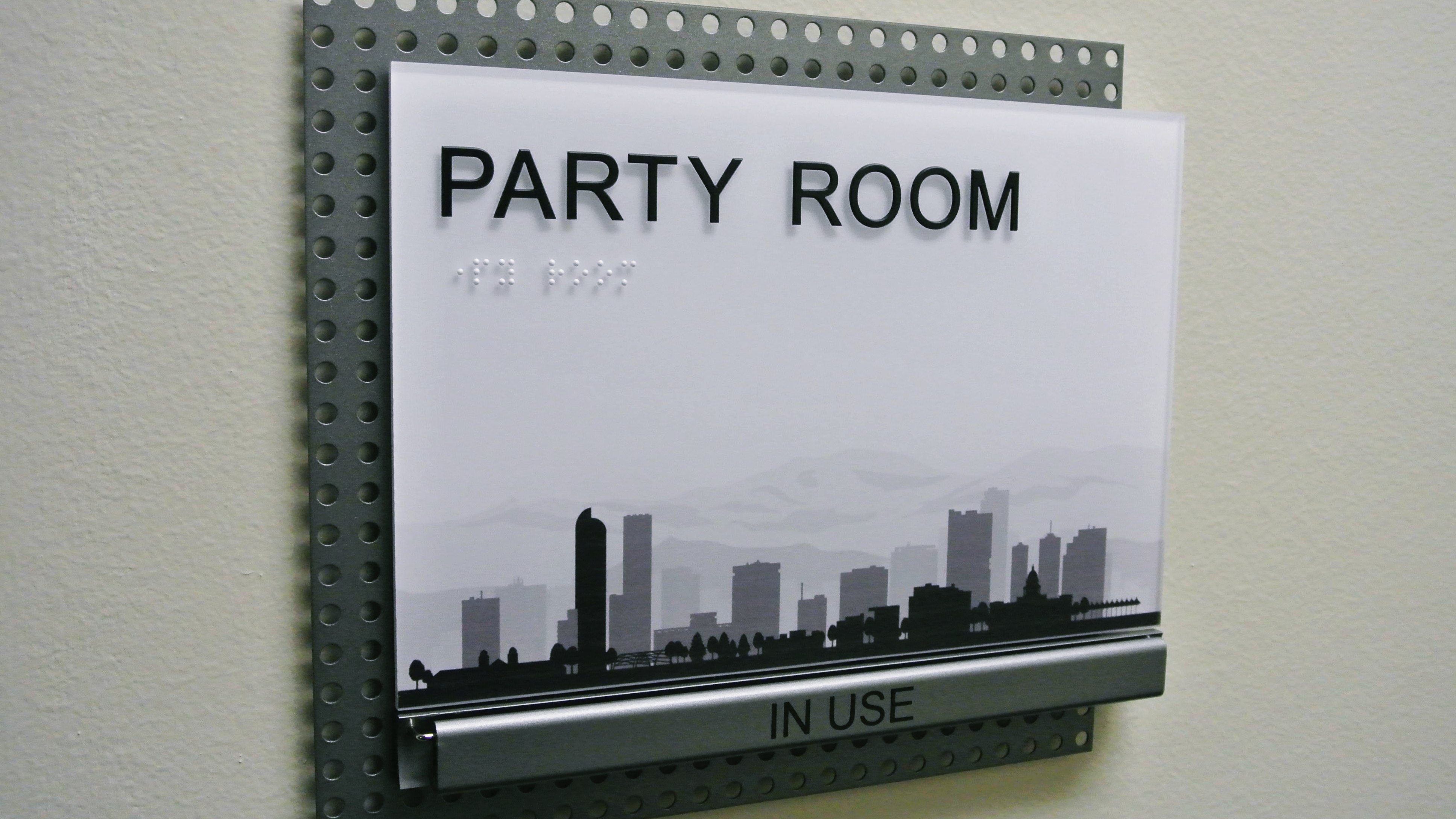 Yes, we need both. Photopolymer is a trusted method for creating ADA signage and this method can be used both on acrylic or aluminum. Use an aluminum sign version for exterior signage or in high traffic areas.
Our friends at Nova Polymers really have polymer figured out. We trust them and their products to manufacture our customer's signage daily.
Here's some FAQs on ADA Signage you might like.
As Nova Polymers says, "it may seem like the smallest addition in the development process, but it can be a lifesaver in the case of emergencies. After the events of September 11, 2001, the National Institute of Standards and Technology (NIST) interviewed World Trade Center survivors. From the interviews, the NIST discovered that a third of those in Tower 1 and 17-percent in Tower 2 were aided by the photoluminescent markings in the stairways, leading to new national requirements for luminous egress pathway markings. These new requirements have created an opportunity for sign fabricators to provide readily available solutions."
While there are multiple effective methods we use to create ADA signs at our manufacturing facility in Grinnell, Iowa using photopolymer gives us a nice clean and integral sign.
Want to come for a visit and see how we create photopolymer signage? Don't want to commit to Grinnell in February? How about just connecting with a sign expert?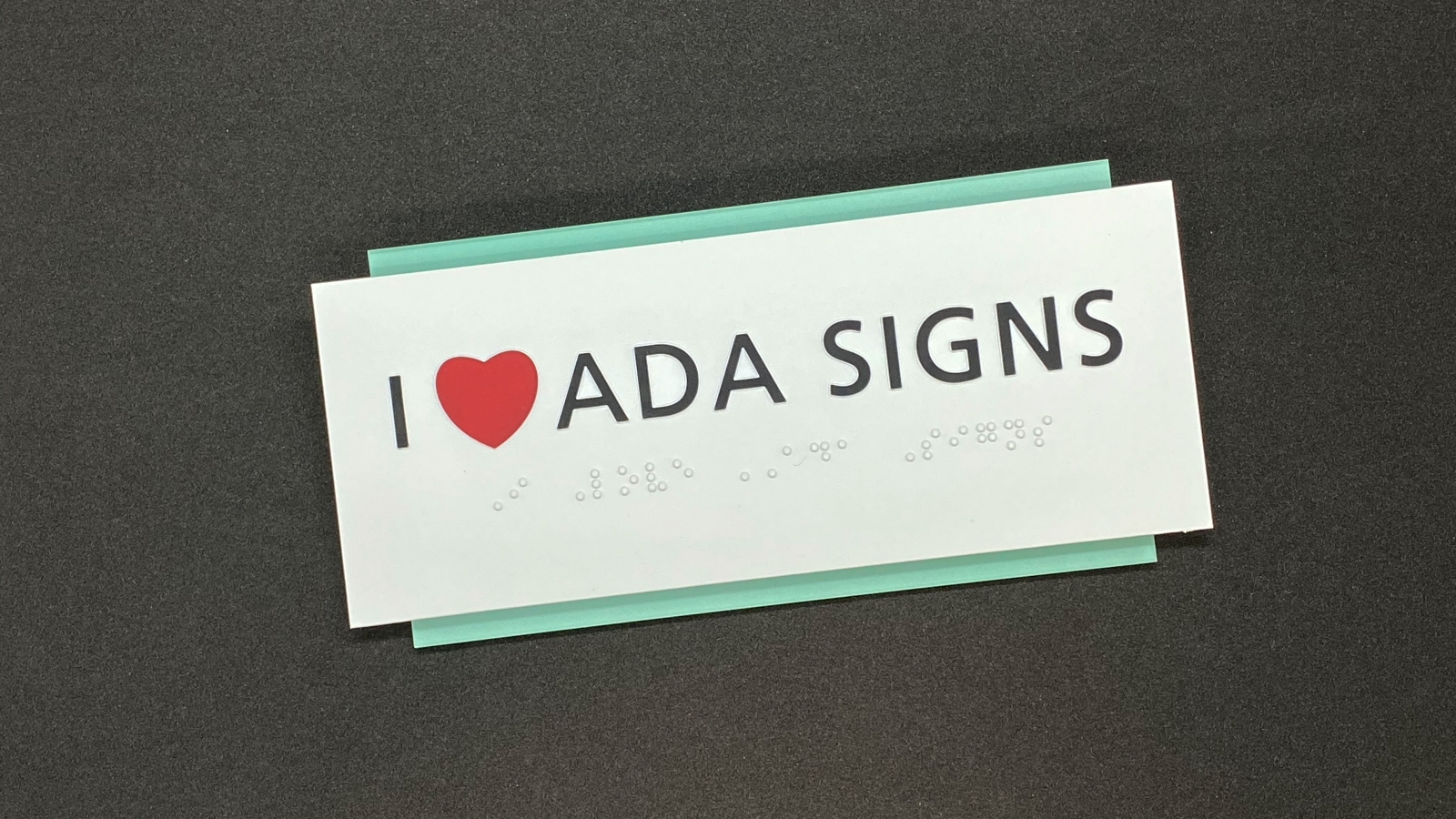 Like what you see?
Get more ideas, design, and inspiration delivered to your inbox on a monthly basis. Sign up for our email, we won't waste your time!